A beautiful, lush lawn is what everyone wants, and it starts by choosing sod that can make a house feel like a home. Whether you're a homeowner looking to step up your curb appeal or a business owner looking to wow your customers, selecting the right sod is the first step toward achieving your dream lawn.
But with so many sod varieties available, each with unique pros and cons, choosing the right option can feel overwhelming. Choosing the wrong sod can bring frustration and disappointment, the last thing you want when envisioning a lush, green lawn. Don't stress – we're here to guide you through the process!
If you're ready to take the first step towards achieving a lawn that's the envy of the neighborhood, let's dive in and discover how to choose the right sod that will have your outdoors looking green, healthy, and absolutely stunning.
By the time you've reached the end of this blog, you'll have everything you need to make an informed decision that will help you get the lawn of your dreams.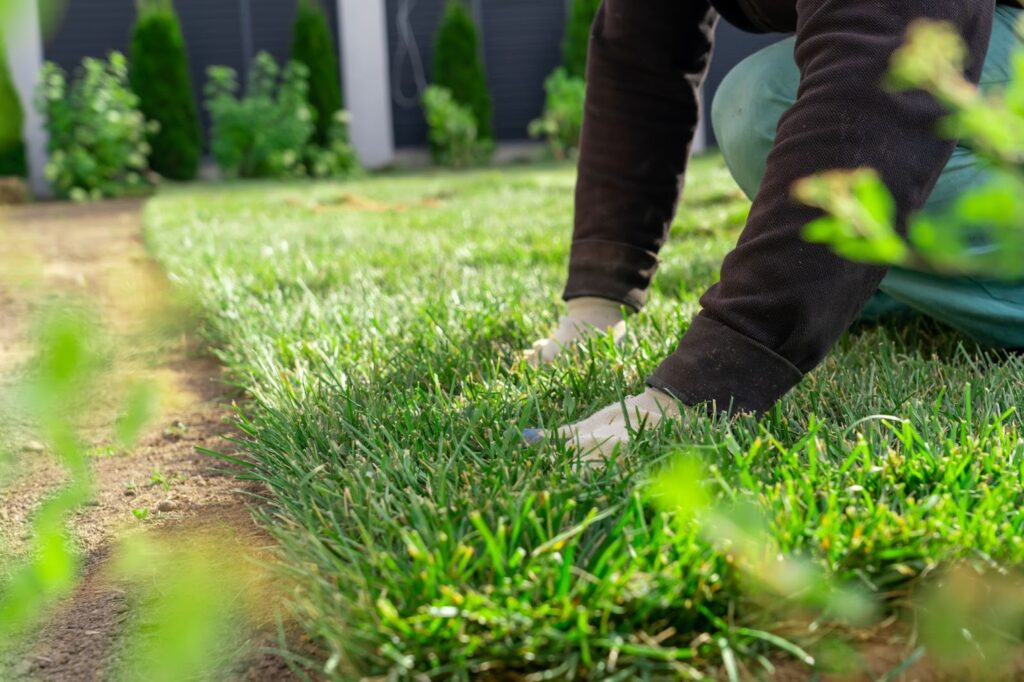 Check out our top 14 things to consider when choosing sod to ensure you're getting the very best.
Climate Considerations: Different sod varieties are engineered to thrive in specific climates, so choosing sod well-suited to your area's climate is essential. For instance, cool-season grasses like Kentucky Bluegrass, while warm-season grasses like Bermuda and Zoysia are better suited to hot and humid climates.
Soil Analysis: Conduct a soil test to determine your soil's pH level, nutrient content, and drainage capabilities. Choose sod that matches your soil type and its specific needs. The results of a soil test will make a big difference in helping you choose what kind of sod to use!
Sunlight Requirements: Assess the amount of sunlight your lawn receives throughout the day. The amount of sunlight your lawn receives daily will determine the type of sod that not only survives but thrives in your specific environment. Choosing the right sod based on sunlight ensures that your lawn can be lush and healthy, ensuring it has the energy it needs to grow and flourish.
Traffic Tolerance: Consider the level of foot traffic your lawn may face. If you have a family or pets, opt for a durable sod variety that can withstand wear and tear. Selecting sod that matches the intensity of the possible foot traffic is key to helping it last as long as possible!
Watering Needs: Be mindful of choosing sod whose watering needs fall in line with the climate where you live. Some grasses are drought-resistant, while others require more frequent watering. Not all sod types have the same thirst for moisture, so keep this in mind as you prepare for your sod-laying project.
Maintenance Requirements: Some sod varieties, like mowing and fertilization, demand more attention, while others require less maintenance. The time you have where you can invest in lawn care should be your guide when choosing sod, ensuring what you choose aligns with your maintenance preferences and allows you to enjoy a beautiful lawn.
Disease Resistance: Research the grass types' susceptibility to common diseases in your area. By selecting sod resistant to diseases, you reduce the risk of expensive treatments and help you maintain a beautiful lawn, allowing you to enjoy your outdoor space with peace of mind.
Appearance and Aesthetic Preferences: It may seem straightforward, but how you want your lawn to look plays a big part in the sod you choose. Some sod varieties have finer textures, while others are coarser. Choose one that fits how you envision your lawn looking.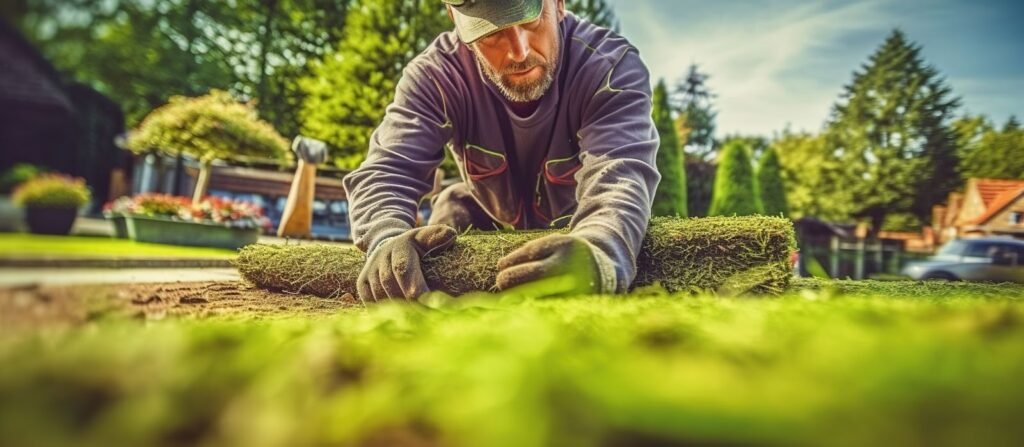 Cost Considerations: Is there a certain dollar amount you're trying to stay under for sod laying? Determine your budget, and keep in mind that it will include not only the cost of the sod but also soil preparation, installation, and ongoing maintenance.
Local Recommendations: There's nothing like an honest review to help you feel better about the sod you choose. Ask friends and family if they have experience with a sod company, or look online to check reviews for services in your area. You may also consider visiting your local nursery to see if they have any recommendations!
Timing: Perhaps one of the most important things to consider is planning your sod installation during the right season. While sod can realistically be installed any time of year, some seasons and climates are preferred over others. Sod is typically best installed in the spring or fall when weather conditions are favorable for root growth, so keep this in mind as you consider your choices.
Installation Expertise: Make sure you're working with a sod installation team that knows their stuff. There's nothing quite like the peace of mind that comes with knowing that a big project is in the right hands. Hiring a professional team is the way to go with sod laying.
Watering and Care Instructions: You want your lush green lawn to last far past your sod installation day. Ask for detailed watering and care instructions from the sod supplier or installer. Following these guidelines is essential for successful establishment.
Consider Long-Term Goals: Think beyond the current sod installation project and consider your long-term landscaping goals. Will you expand your lawn or make other changes in the future? Choose sod that aligns with your future plans. And makes it as easy as possible for you to realize your vision for your lawn.
Monarch Sod: The Utah Sod Destination
Choosing sod can be tricky, but the experts at Monarch Sod are here to help. With years of experience laying sod in Utah, your lawn will be in good hands. We're passionate about helping our customers get that lush, green lawn they dream of, and we're confident you can have that as well.
Located in American Fork, we happily help individuals, families, and businesses in Salt Lake Valley and Utah Valley get the lawn of their dreams. Contact Monarch Sod today by calling us at 801-893-9678, and let's get started!